Welcome to the creations of internationally licensed artist and author M. Nicole van Dam.

Please use the navigation menu on the left side of this website to see more types of useful products with M. Nicole van Dam art. If you are seeking custom products as an anniversary or special gift, or if you seek products with an M. Nicole van Dam artwork that is not here, please contact us and we might be able to create it for you..

Reminder: Please click here to return to M. Nicole van Dam's main shopping homepage: Create.bz

Welcome to the creations of internationally licensed artist and author M. Nicole van Dam.




Click on an item to get more information on it (or if you want to buy it, of course).

powered by CafePress & cpshop
Custom Search
You Can Purchase Nicole's Books, Plates, Rain and Garden Boots and Some Other Products through Amazon:
Buy Nicole's totally artsy, colorfully Impressionist rain and garden boots on Amazon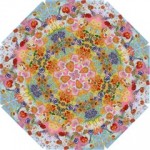 Buy Wonderful Umbrellas by Nicole to match the boots and scarves!
Artful & Useful Creations of M. Nicole van Dam
Custom Search
INTELLECTUAL PROPERTY NOTICE:

This site contains the valuable intellectual property of M. Nicole van Dam. Without limiting the generality of the foregoing, "M. Nicole van Dam" and "Artimagination" are respectively federally registered trademarks owned by M. Nicole van Dam, and the contents of this site, including each artwork, each artwork element, title, storyline, book, character, poetry and text, are each respectively TM and (c) 1999-2015 M. Nicole van Dam. All Rights Reserved. Similarly, the artwork on this site, including also the look and feel and style of the artwork and individual elements within the artwork, constitutes the valuable trade dress of M. Nicole van Dam. No contents of this site or any artwork or writing on this site may be reproduced without the express written consent of M. Nicole van Dam. To request such consent or to license the artwork or other contents of this site, please contact M. Nicole van Dam via Legal@Artimagination.com.